Residential Re-Key Locks Atlanta, GA - Expert Locksmith Shop
Expert Locksmith Shop has been helping the local Atlanta, GA community for decades now to make their homes safe and more secure. We provide all types of residential locksmith services for your home, condo, apartment and other residences. With all the chaos in the world, at the end of the day, you'd only want to feel safe in your home. However, an old and weary lock can give you a sense of insecurity. We understand your needs and can make your home more secure if you approach us.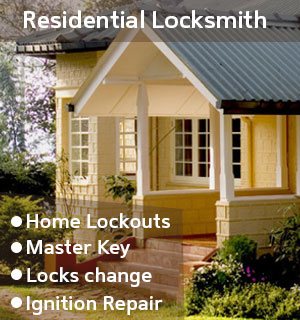 We provide the following residential locksmith services:
24-hour locksmith availability
Pop – a – lock open
Eviction locksmith service
Lock replacement and repair
Garage door installation
Emergency unlock of jammed doors and locks
Installation of mailbox locks
High-security lock installation
Quick repair and installation of garage door locks
Master key system for better security
Best response time in Atlanta, GA
Lock installation and urgent door repair
Peephole installation
With the need for increased security mounting because of the increase in the number of thefts and burglaries, it is important to take steps in advance. Installing advanced locking systems like digital locks is one of the steps you can take. Along with this, you can also install high-security locks that make sure that your home is always safe from any kind of theft or burglary. It is always a good idea to call one of our professional locksmiths to your home and let him assess your current locking systems. This will give them a good idea of what your needs are and accordingly update the locks of your home.
While it is important to take these steps and make sure that your home is always safe, no one can control the possibility of a lockout. Residential lockouts can happen with anyone and are more common than we think. In such scenarios, it is better to call an expert rather than trying to break the lock yourself to gain access. Get in touch with us and our locksmiths will reach you in minutes. We will not only open the entry door of your home, we will also make sure that there is no damage done to the lock.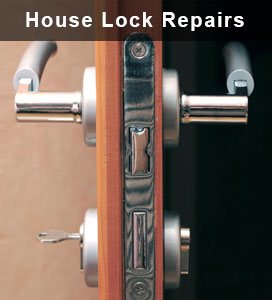 Apart from this, we also provide locks for your mailbox and cabinet doors. If you live on a busy street, it is highly possible that your mail can fall in the hands of the wrong person. Call us and we will add the required security so that important business mails are always safe.
Since we are based in Atlanta, GA area, we are never very far. The nature of our industry is such that we have to be available 24/7; hence we are always a phone call away. When you call us for opening the locks of your home, you can be confident that we will be prepared to unlock any lock. If we are not able to unlock the door because of higher durability, we can still drill through the lock.
We have a large fleet of mobile locksmiths that are always ready to support you. Our professional locksmiths can not only do door repairs but also do intricate and advanced tasks error-free. This is possible because of the vast experience they have acquired by assisting you in your residential locksmith needs. They have changed locks, installed garage door locks, removed broken keys from locks, and handled countless lockout situations with the highest level of professionalism and reliability.
Get in touch with us today, for all your residential locksmith needs. Along with that when we visit you, we provide you simple tips that you can implement on your own to make your home safe. Call us on 404-479-7525 today to avail our extraordinary services.